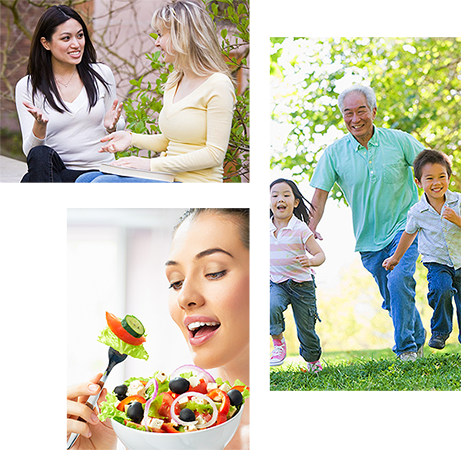 With a steady rise in the number of chronic illness diagnoses and declining number of primary care physicians in the USA, health coaches have stepped in to bridge the gap between doctors and patients.
ADHD
Allergies
Anxiety
Asthma
Autism
Candida Overgrowth
Cardiorespiratory/
Aerobic Training
Celiac Disease
Chronic Fatigue
Crohn's Disease
Depression
Diabetes
Eczema
Fibromyalgia
Food Allergies/
Sensitivities
Hashimoto's Disease
Irritable Bowel Syndrome
Lupus
Lyme Disease
Migraines
Multiple Sclerosis
Neuropathy
Obsessive Compulsive Disorder
Psoriasis, Psoriatic Arthritis
Resistance Training (Muscle Toning/Sculpting)
Rheumatoid Arthritis
Scleroderma
Sjogren's Syndrome
Thyroid Imbalance
Ulcerative Colitis
Weight Reduction
If you've been diagnosed with a chronic illness and are ready to get the support, knowledge and skills you need to properly care for your body, contact me. We'll take the Next Step together!